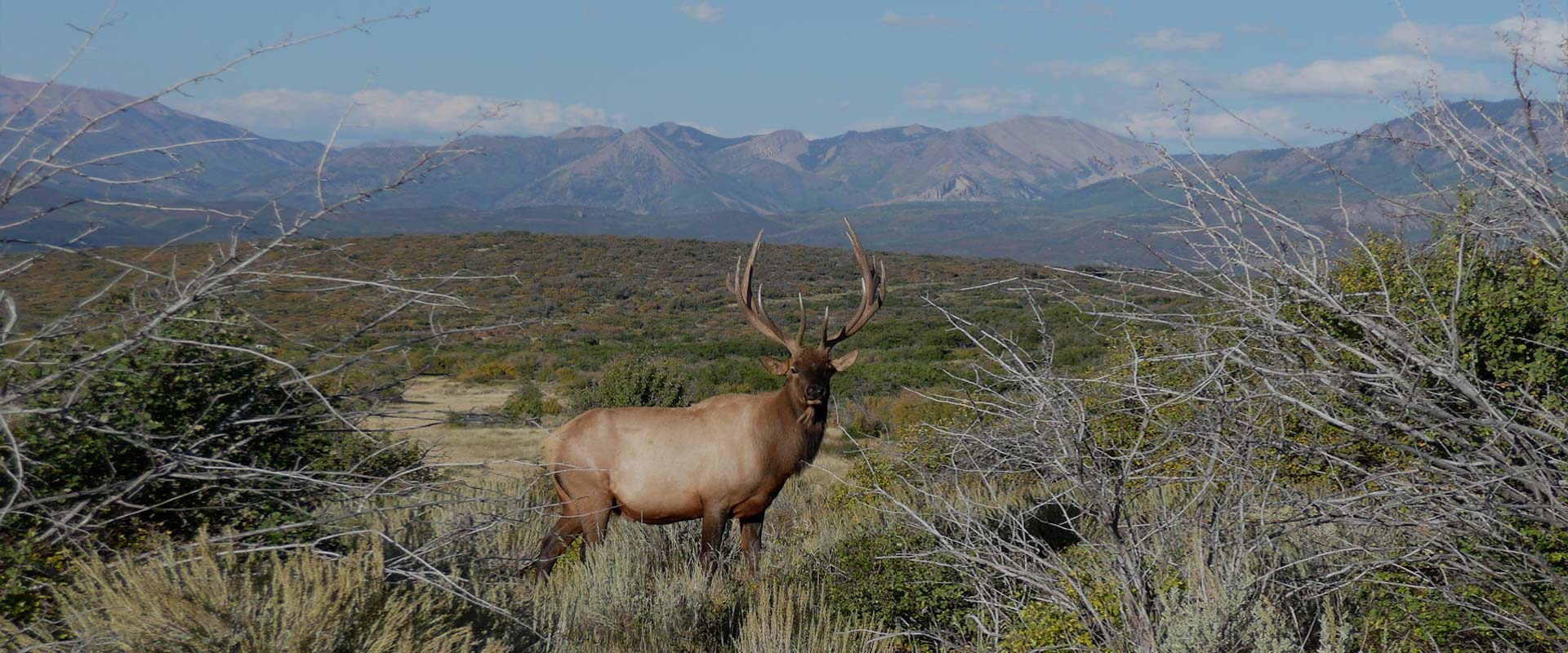 Western Colorado's Best Private Land Elk Hunts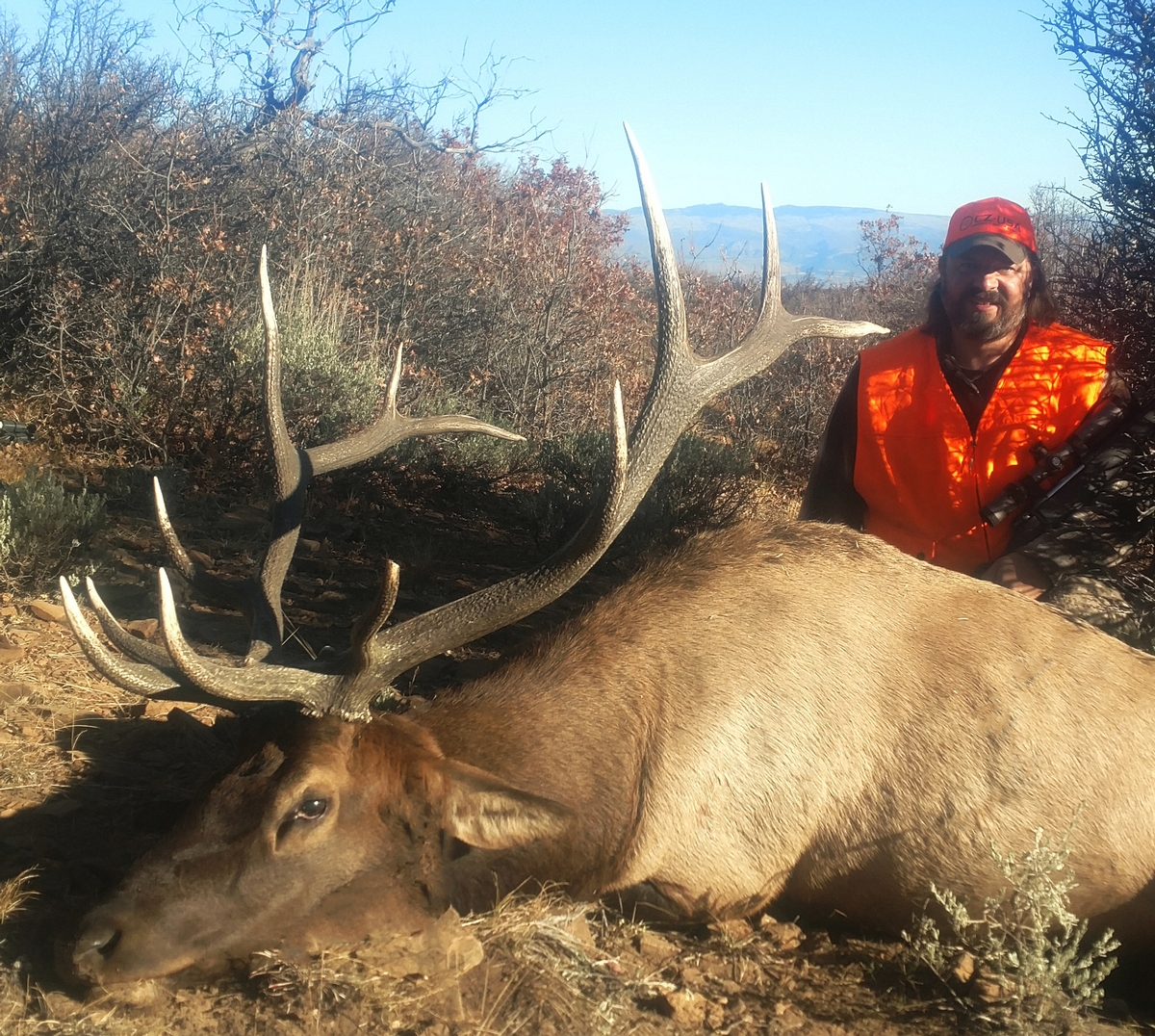 Colorado's Best Elk Hunts
At North Rim Trophy Hunts, our Elk Hunts are conducted exclusively on private land and this is a fair chase hunt with no fences.
Private land open range Elk hunts $6,500
We take you on a 7 day adventure (one day in, one day out, 5 days hunting) as well as a quality elk hunt in the mountains of western Colorado. We start out early, before day light, and drive 4×4 to the hunting area from the lodge, and go into the area on foot. We hunt from some stands and on foot (spot and stalk). These areas are heavy oak brush and mixed aspen trees in the 7000 to 9000 foot altitude.
Some days we might return to the lodge mid day for lunch and back out for the afternoon hunt, sometimes we stay all day in the hunting area. The guides take care of all the field dressing and game handling and getting you safely to and from the hunting area. Most of our guides have over 10 years experience in the field. Please let us know if you would like even more detailed information about any of our hunts.
The average Elk is a 5×5 or smaller 6×6's scoring between 200 and 300sci. We get some larger bulls once in a while we just like to tell you exactly what to expect on your hunt. The percentage of harvest is about 50% to 75%. The Elk hunt is done 2 to 3 on one guide.
If you were born after January 1, 1949 you will need a valid Hunter's Safety Card (from any state) to purchase a hunting license. All hunts require a 50% up-front deposit to book! Please let us know if you have any questions or special requirements prior to your hunt.
Our coveted 5-Day Regular Elk Hunts include meals, lodging, guides, and are conducted exclusively on private land!
Don't waste your time and money with inexperienced guides or outfitters, let North Rim Trophy Hunts show you the way to the biggest fair chase elk in Colorado, and take you on the hunting trip of a lifetime. Give us a call and let one of our knowledgeable and friendly guides answer your questions, and help you book a hunt today!