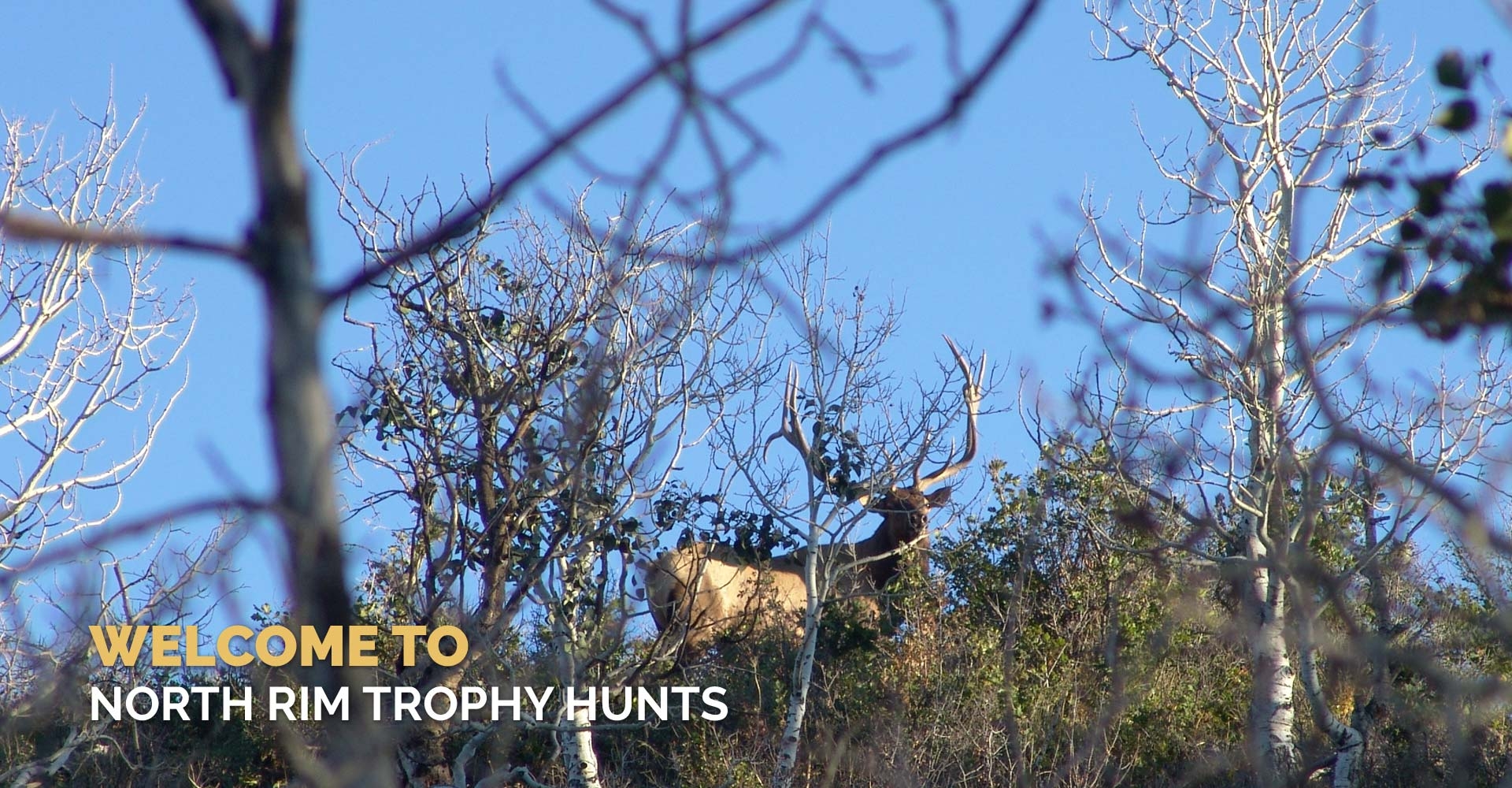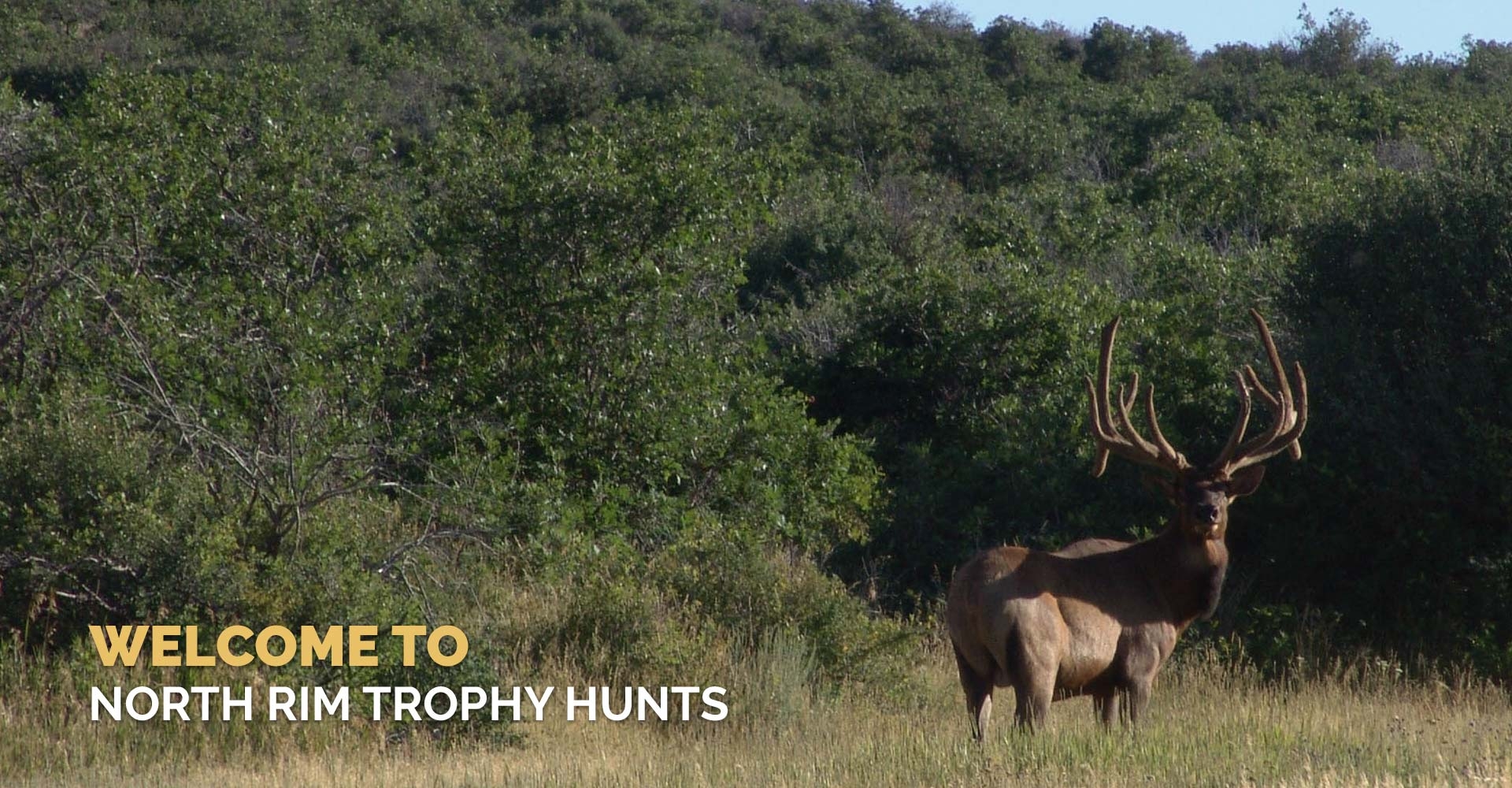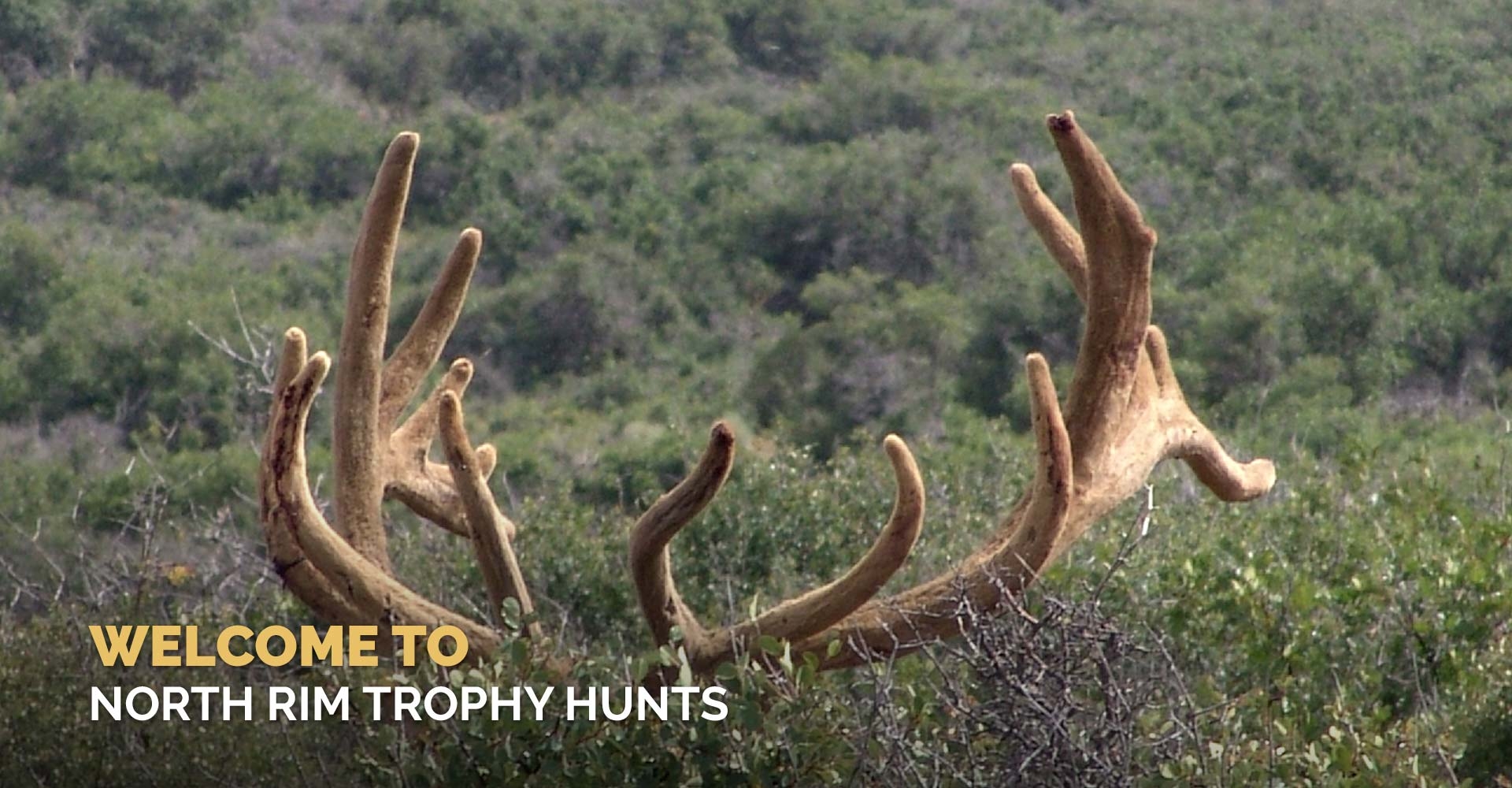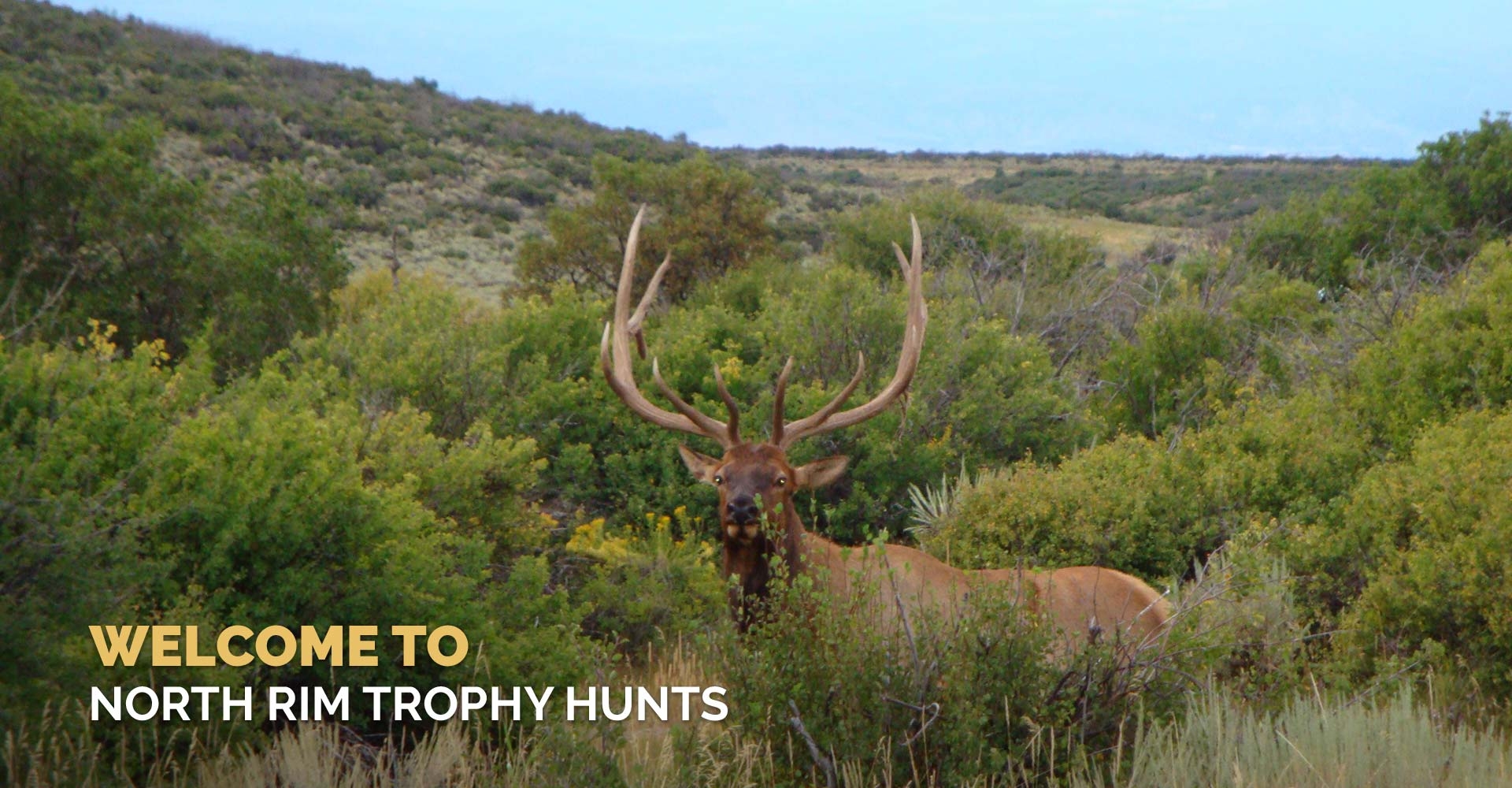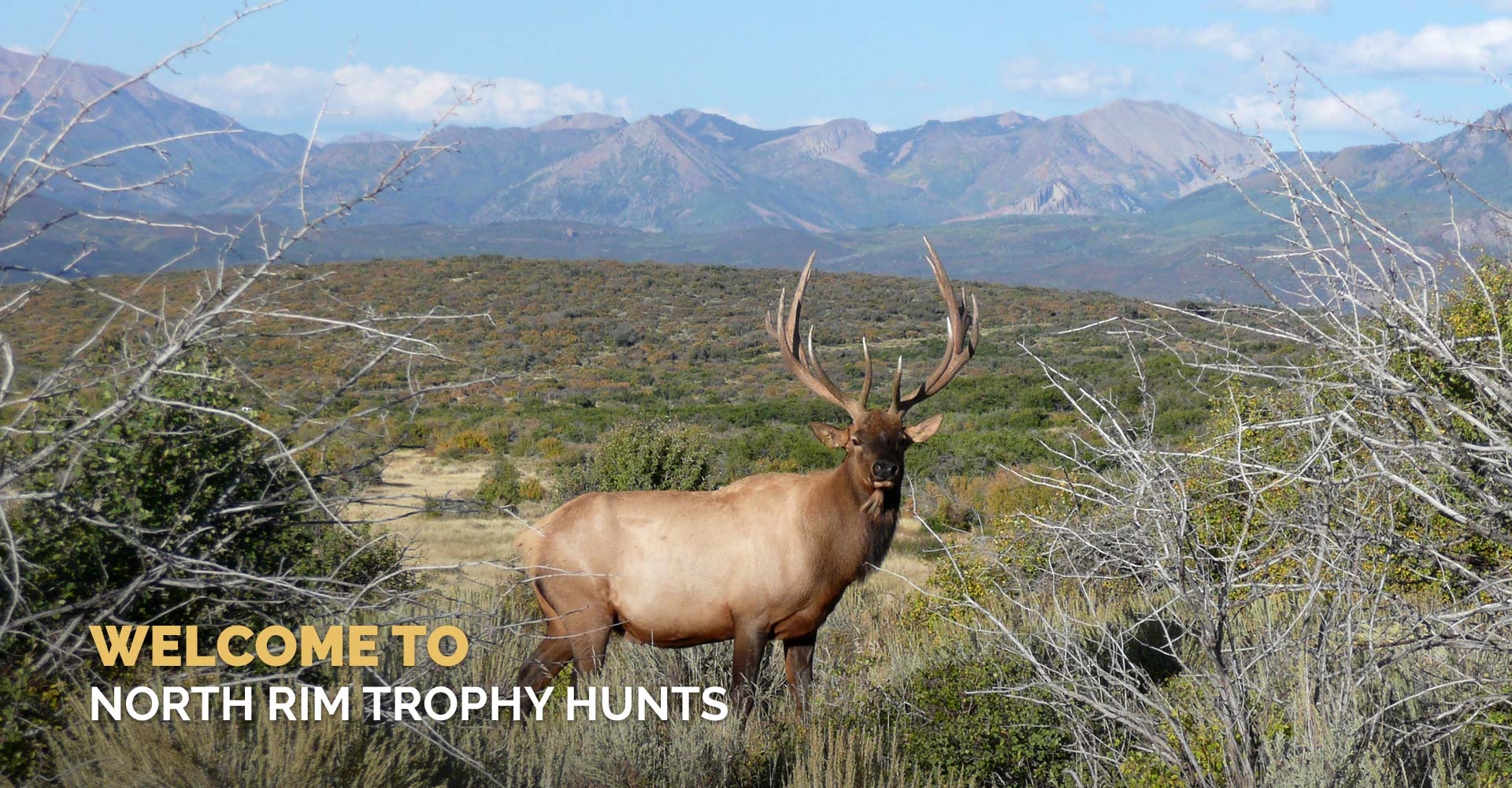 Colorado's Top Elk Hunting Outfitter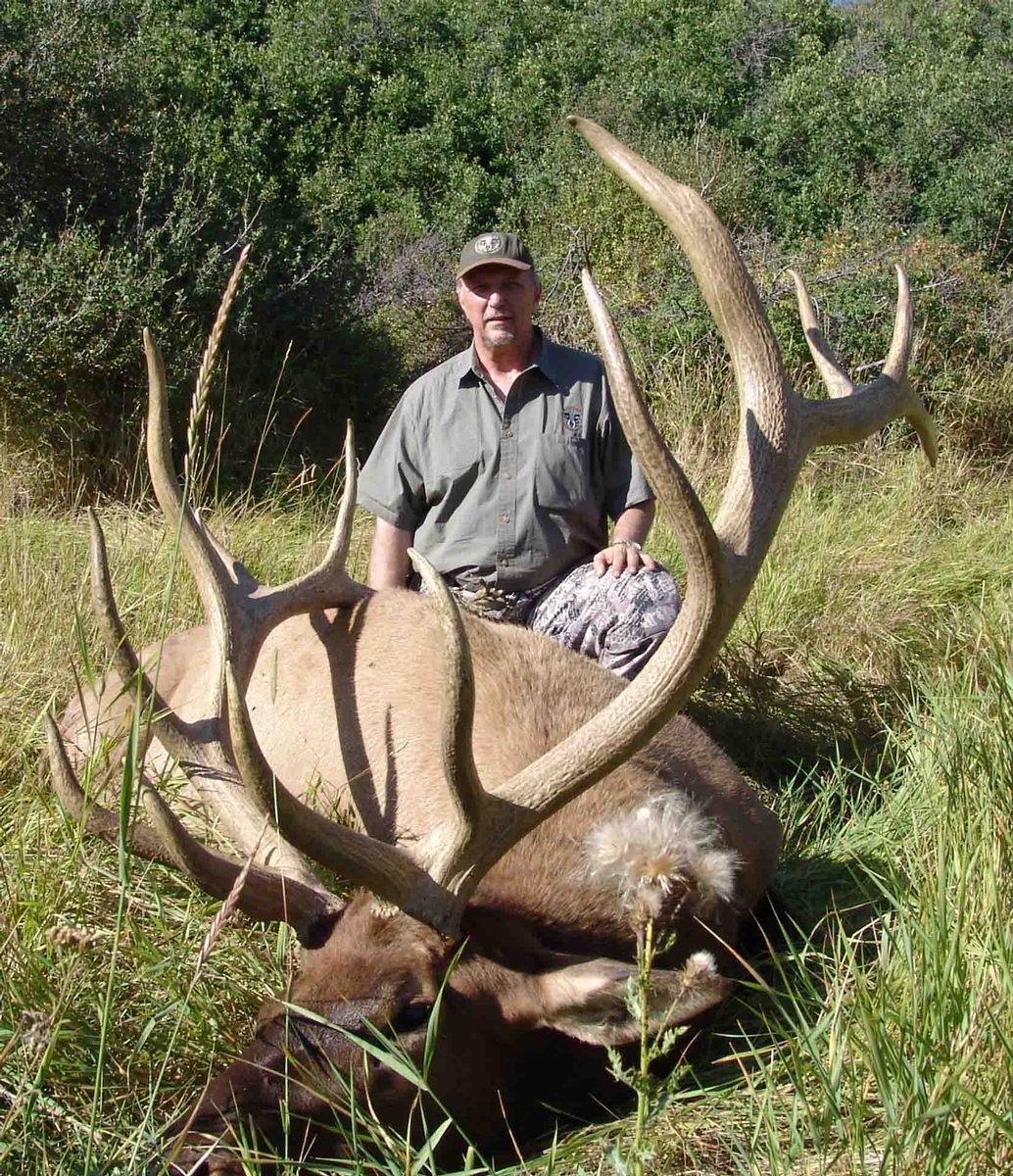 Trophy Elk
Trophy Elk Hunts
Don't miss out book your hunt today.
Where else in America can you find such Trophy Big Game to hunt? Nowhere but here in Colorado. North Rim Trophy Hunts has some of the best trophy elk and mule deer hunting in all of Colorado and the Western United States. Let us show you the hunting adventure of a lifetime.
Everything you need to take that trophy elk or mule deer you have often dreamed of. At North Rim Trophy Hunts, our guides knowledge of the Colorado North Rim of the Black Canyon area is second to none. Hunting or fishing, let us plan your hunt professionally.
Our Trophy hunts are all inclusive, one price for any size bull. This is what makes our hunt different from the rest. A small Deposit Books your hunt and everybody pays the same Trophy Fee no matter how much the Elk Scores. With an Average Bull scoring over 350 s.c.i. and several each year over 400 s.c.i. you are sure to harvest a trophy of your dreams.

Our Satisfied Clients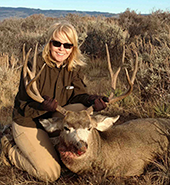 North Rim Client
One of the most breathtaking places in the country – the staff at North Rim Trophy Hunts made sure that our trip was perfect the entire thle. Thanks guys.
View All Testimonials